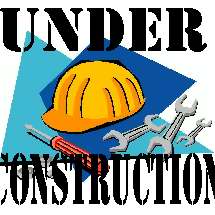 Welcome to the website for Michelle Levigne, author and editor.

Here you can explore and learn about the various worlds of my imagination -- science fiction, fantasy, romance, steampunk, YA, inspirational, women's fiction. Yeah, I have a lot of books and a lot of universes and storylines for you to explore!

Right now the website is under major construction. Some pages only have cover art, some have descriptions of the books, some have just book trailers -- and some might even be blank, just place markers until they're filled.

If you came here looking for something in particular, and you don't see it, please email and ask me!
I can point you to one of my blogs where you can read excerpts of some of the books, or to one of my publisher, where you can read about the books, read exerpts, and buy ebook or print editions.

My email address is [email protected]
My two blogs are: www.MichelleLevigne.blogspot.com or www.Tabor-Heights-Today.blogspot.com

You can find me on Facebook -- I have a personal page and an author page.
Or you can look for my book trailers on YouTube.

Your choice!

Welcome. I hope you have fun looking around, and you'll visit again to see the updates. We'll be put back together very soon ... I hope!