Welcome to the website for Michelle Levigne, author and editor.

Here you can explore and learn about the various worlds of my imagination -- science fiction, fantasy, romance, steampunk, YA, inspirational, women's fiction. Yeah, I have a lot of books and a lot of universes and storylines for you to explore!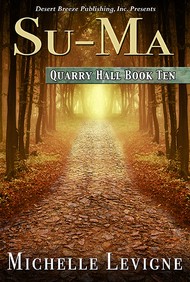 Here's the cover for my newest release. SU-MA is Book Ten in the Quarry Hall series, women's fiction, action/adventure, from Desert Breeze Publishing.